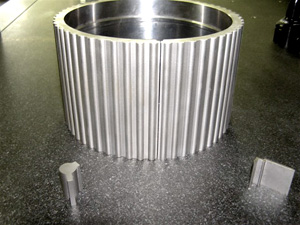 Wire-electro discharge machining (wageworking)
We use wire-electro discharge machining when parts need to be manufactured very precisely. Thereby we work on different materials like hardened steel and aluminium, titanium or copper alloys.
Through 4-axes machining we manufacture cylindric contours as well as conic ones of different cross sections. The maximum unit height is 400 mm.