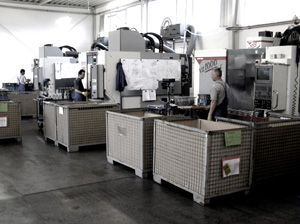 Toolmaking and chipping meeting your demands
We execute your orders with shift work and if necessary working on the weekends. Our flexible production team grants even short-term requests and we offer individual service with our complete production being in-house.

Our modern CNC-technology and our skilled staff guarantee high-quality components and efficient procedures. See for yourself taking a look at our references!
Or go directly to the divisions: Series production, prototype production or unit production.